Time to Heal
Sasha's Story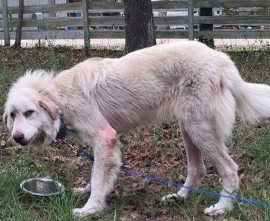 One of the most important aspects of fostering a any dog, not just Great Pyrenees, in a home environment is that it give the dog time to decompress. The experiences that led to the need for a new home is different for every dog. Abuse, neglect, and starvation can traumatize a dog, just as it can a person. Animal shelters are also very stressful places for most dogs.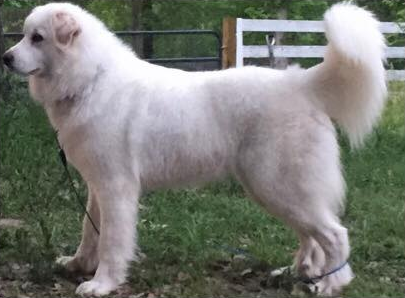 Sasha, the dog in the before and after pictures, was rescued, but not by TGPR. Rather, Sasha was rescued by a friend of TGPR, Jayme Cupples. Sasha belonged to the neighbors about 5 doors down. Sasha wandered onto Jayme's farm. Recognizing that Sasha needed help, Jayme talked neighbors into letting them have the dog. Jayme has graciously allowed TGPR to share Sasha's amazing transformation. This is her story, in Jayme's own words:
Well, I didn't do anything radical. She had massive amounts of fleas, so I treated for that, treated the mange, dewormed her, bathed her every week, brushed her a lot, fed Iams large breed puppy (nothing fancy), got her spayed when she was healed up from everything. The ivermectin really helped kick the mange and get the hair growing quickly
The previous owners had never owned an animal before and were ignorant on flea treatment, deworming, etc. I wanted to make sure they had a positive learning experience too, love your neighbor, so they still come over to see her and have since regimes every animal they had gotten in the last year because they realized they were in over their heads. I took in their foundered donkey and rehomed him as well. They learned a big lesson, all the animals have new homes and are healthy and they feel safe coming to me for help with animals now. Great ending!
Sassafras's Story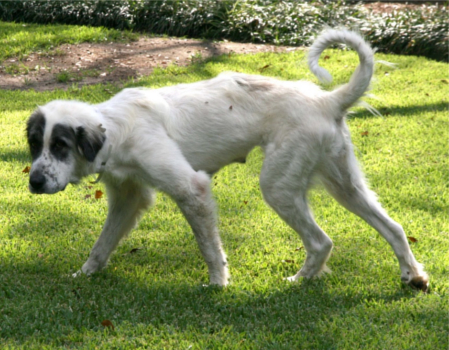 Sassafras was rescued by TGPR Volunteer Cynthia Nesser. This is her story.
I received a call from the Houston SPCA about a cruelty case. Sassafras had been tied to a tree with no food or water at her owner's residence. She had resorted to nibbling on roots and dirt around her. She was seized and brought to the SPCA. They were concerned for her. She was not happy. They could not really tell how old she was because she was so emaciated. It is very difficult to adopt out large breed dogs, especially when they do not look their best. Sassafras certainly was not an attractive dog at the time and like many Great Pyrenees was not thriving in a kennel environment.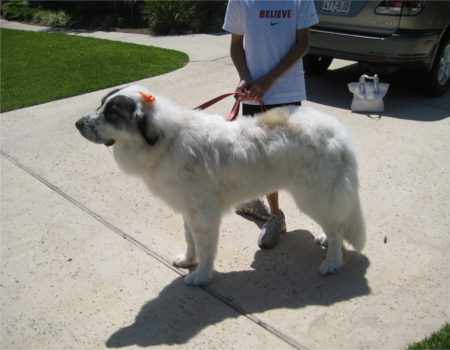 I brought her home and Harry Snoodles, my rescued Great Pyrenees, immediately took charge. She was shown the location of the full food bowl and the massive water bowl. He also gave her a tour of the yard, showing her "ropes" so to speak, where to dig, where to run along the fence, where she could drink out of the decorative fountain, and frankly he taught her how to be a dog again. Sassafras gained at least 30 pounds in the first month at my home. Most importantly, she found her happy dog self. She learned to be a confident, sweet, smiling Great Pyrenees while she was physically becoming beautiful by gaining weight and growing a full, fluffy coat. As it turned out, she was a very young Pyr and was adopted by a loving family.
Pearl's Story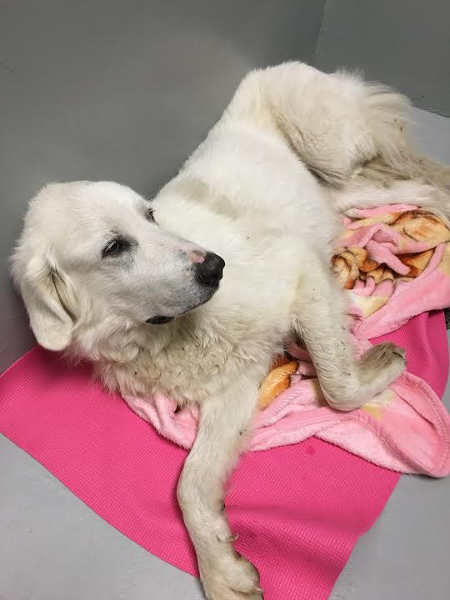 Pearl came to TGPR after being hit by a car. She was found laying in a ditch, dying, and was taken to a vet. The vet knew Pearl was going to need a specialist so she told her rescuer about TGPR. TGPR took Pearl into our program and have provided for her extensive medical needs. Pearl needed a very intensive leg surgery where they put in plates and pins to basically rebuild her leg. It took over 6 months to heal from that and be able to walk. Pearl was also positive for Heart worms and not spayed.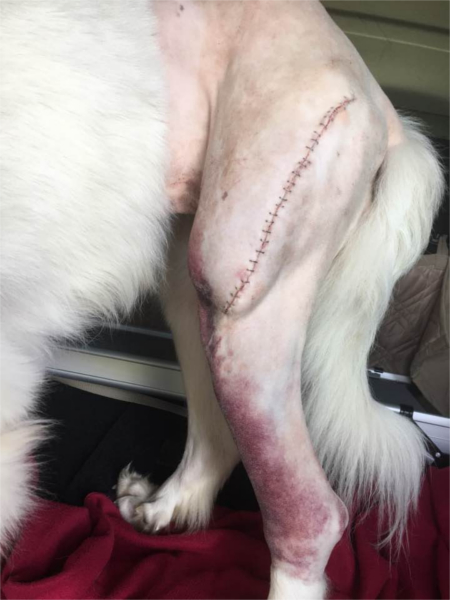 Pearl Today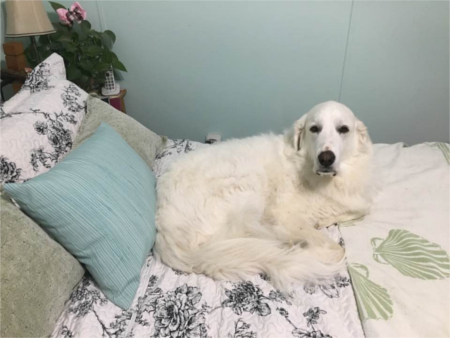 In total, it took nearly a year for all of Pearls medical needs to be met, but now she is a stunningly beautiful girl and does not have even the slightest limp. You would never know she was injured just by looking at her. Pearl was adopted into a great forever home. Her life went from neglected and ignored to pampered and adored. She even has a couple of brothers to play with and gets to go on regular walks.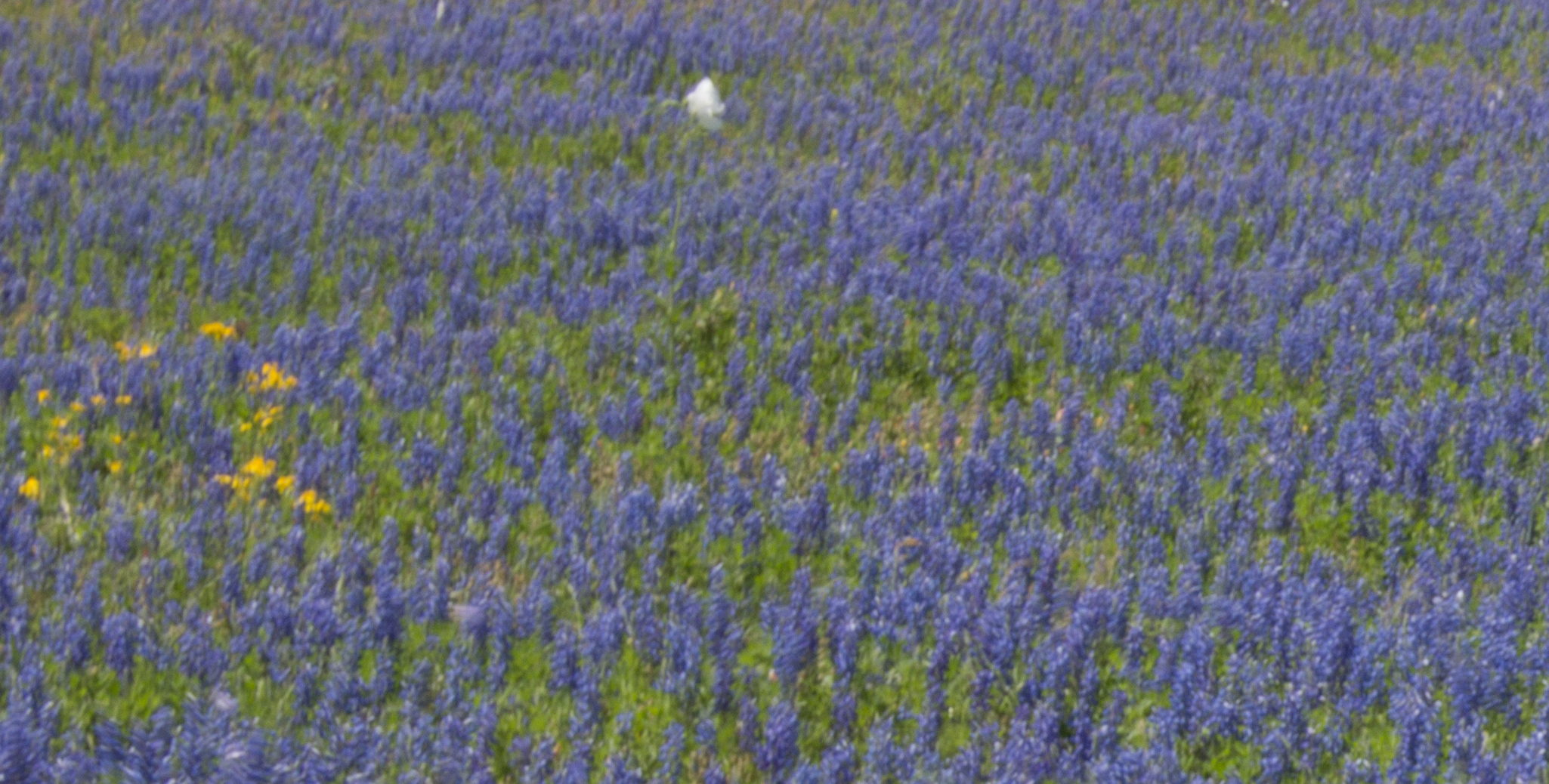 IF YOU PICK UP A STARVING DOG AND MAKE HIM PROSPEROUS HE WILL NOT BITE YOU. THIS IS THE PRINCIPAL DIFFERENCE BETWEEN A DOG AND MAN.
— MARK TWAIN